New Construction Telehandlers Launches at ConExpo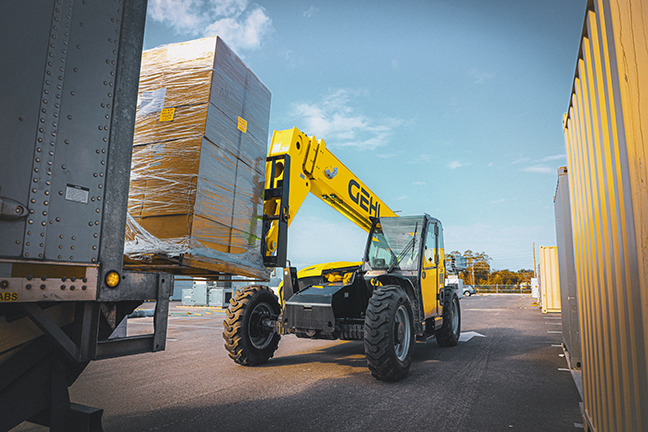 This year at ConExpo, GEHL launched five new Construction Telescopic Handlers designed in South Dakota for the North American market: TH6-42, TH8-42, TH10-55, TH12-42, and the TH12-55.
The new line-up offers improved visibility, enhanced comfort and performance, and a lower total cost of ownership. The range has been completely redesigned with a new cab, reconfigured engine compartment, simplified maintenance, more ground clearance, automatic parking brake, automatic transmission, and a new in-cab display all encompassing the durability and reliability.
Steve Kiskunas, US Telehandler Product Line Manager, explains: "We have done a great deal of work on the comfort and performance of this new range. The new piston pump and flow sharing system improves smoothness and accuracy, and the combined hydraulic movements provide greater efficiency for increased productivity. The new transmission's automatic mode offers greater flexibility and optimum torque with less operator fatigue, with the option to switch to standard powershift transmission at any time. GEHL has also worked on reducing TCO with more robust components for better residual value. Design innovations have also been introduced, including easier access to the engine, reducing preventive maintenance costs by 8.7% compared to the previous range."